Some Awesome Tips to Create SEO-friendly Content for Your Website
Author : Amitt Verma | 06 Jun 2023
Good content is paramount, but it should also rank high in search engine search results if you want to impact the target audience.
Creating SEO-friendly content should not be a time-consuming or difficult venture. Once you understand the needs of your target audience and how to go about on-page SEO, creating content becomes a breeze.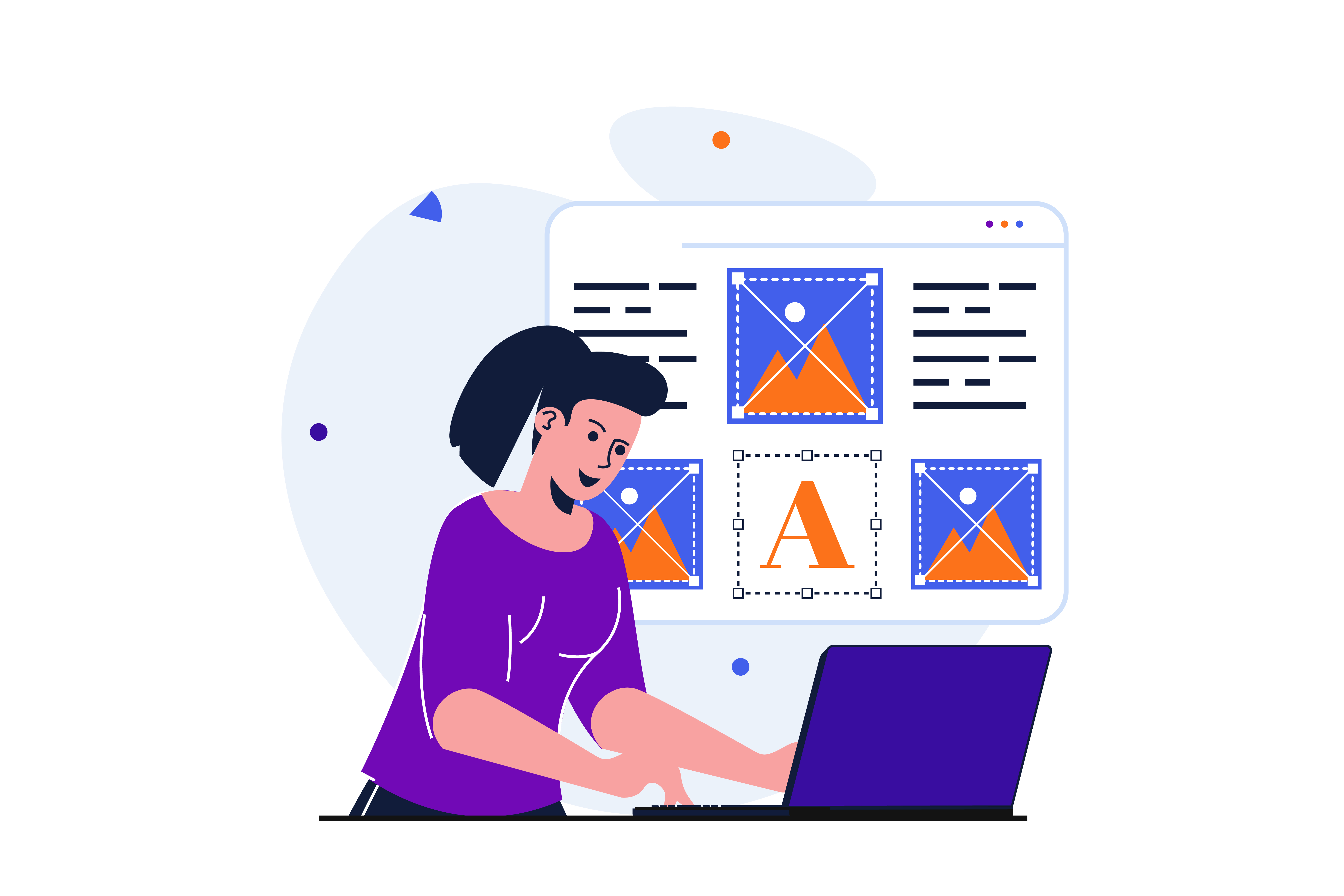 Here are tips to help you create SEO-friendly content that will impress both search engines and your audience.

1. Create Original Content
While you need to research ideas from myriad sources before writing your best content, you should not copy and paste what's already online.
Get inspiration from other sources then add a perspective of your own. That's how you create unique and authentic content.
Search engines don't like duplicate content, and it might end up giving the opposite of the results you expect. You may want to use tools like Copyscape to ensure your content is not duplicate before you publish it.
2. Optimize the Title
The title of a web page is among the very first things people see when searching for something online. That makes a title critical as it will decide whether someone will click on it to access your website or continue scrolling. Thus, you should optimize the title and make it clickable.
How do you make your titles magnetic and hard to resist?
Include a keyword in the title


This is a winner because once users find what they are looking for in your title, nothing will stop them from clicking on it. That means you should research keywords to know what your target audience is searching for, then include the keywords in your content, starting from the title.




Keep the title short


If you write lengthy titles, chances are some words won't show up in the search results. When users can't read the entire title, they won't have an idea of what your page contains and may move to the next result. So, what's the ideal title length? Well,

SEO experts recommend you stick to 55 to 60 characters.


Make the title catchy:


You may have fantastic content, but if the title sounds boring, people won't click on it.
To write click-worthy titles, do the following:
Use numbers


Lists work like magic and titles containing numbers have been proved to attract a wide readership. Pro tip: Use odd numbers like 7, 13, 17, 19, 23, etc.



Headline example:

10 Interesting Ways to Lose Weight without Exercising




Use emotional words to describe the readers' problem
Examples include: Free, Absolute, Fun, Effortless, Strange, Incredible, Essential etc.

Headline example:

5 Effortless Ways to Get out of Debt




Use Trigger Words - Why, When, How, or What


Popularly used trigger words are "how" and "why." These words are typically used to enable or persuade your readers. Usually, you'll use either a number or a trigger word in your title. Using both rarely sounds good.



Headline example:

How to Write a 5,000 Words in one Hour




Use a unique rationale to show readers what they will get from your post
If you decide to write a list post, be authentic. You can achieve that by using words like - reasons, ideas, secrets, lessons, facts, ways, principles, tricks etc.

Headline Example:

12 Content Marketing Lessons I Learnt after Interviewing Neil Patel



3. Pay Attention to the Structure
The content is essential, but the structure is also equally important. Your content's structure helps Google to decide which results to show first.
A clear structure consisting of headings and paragraphs will encourage people to read and also make it easy for search engines to index.
Including subheadings in your content allows search engines to have an overview of the page. That's why you may want to feature a focus keyword in one of the headings.
When writing headings, it is recommended that you follow the content structure of H1, H2, H3,…… H6. For the most part, you may only need to include H2 and H3 header tags at relevant sections.

4. Use Keywords When Creating SEO-Friendly Content
While keywords are not the most important SEO element of content creation today, they are still useful to give an overview of your content's topic.
Keyword research also helps you decide on writing content that your readers are interested in. But don't compromise on content quality for the sake of adding more keywords.
This is because Google treats keyword stuffing as spam and you it may hurt your rankings.

5. Include External and Internal Links
Internal linking is simply linking one of your pages to related content on other pages of your site. Using internal links helps you to prove your authority in a particular niche.
Other than helping search engines to crawl your pages, it also helps readers stay on your site longer while devouring useful content across the pages.
And when users stay on your pages longer, it sends a positive signal to search engines with regard to the quality of your pages. This can boost your rankings as well.
External links, on the other hand, show that you understand the topics you wrote about and can cite external sources to support the content. Remember to link to reputed sites because the links carry more credibility.
Word of caution on linking: Don't add excessive links whether inbound or outbound links as it can harm rankings.
6. Focus on Readability
Ensure your content is easy to read and free from spelling, grammar, or sentence structure issues. In other words, make the content easy to read because after all, you are writing for the user, right?
To improve the readability of your content:
Vary sentence length
Use a simple language

Minimize the use of passive voice

Include sub-headings
Include bullet points
Add plenty of white space
There are apps to help you check the quality of your content. You can use apps like Hemingway and Grammarly.
7. Optimize Images
Visual content is becoming increasingly popular. To optimize images:
Keep the image file name relevant – consider adding your focus keyword to it.
Add an alt text – the image title

Be careful about file size, as it can slow the speed of your page

Only go for high resolution images

Don't post licensed images. To get free, high-quality images, check out photo banks like Pixabay.com, Unsplash.com, or Pexels.com

Keep in mind these tips to always write SEO-friendly content that will rank to top spots in search engine results and drive tons of traffic to your site.