6 Major Reasons for Website Ranking Drops (and How to Fix It)
Author : Amitt Verma | 25 Mar 2023
Do you know the happy feeling when the content you've worked so hard to create finally hits Google's page one and attracts massive traffic?
Sadly, no one is unsafe when it comes to an abrupt drop in rankings.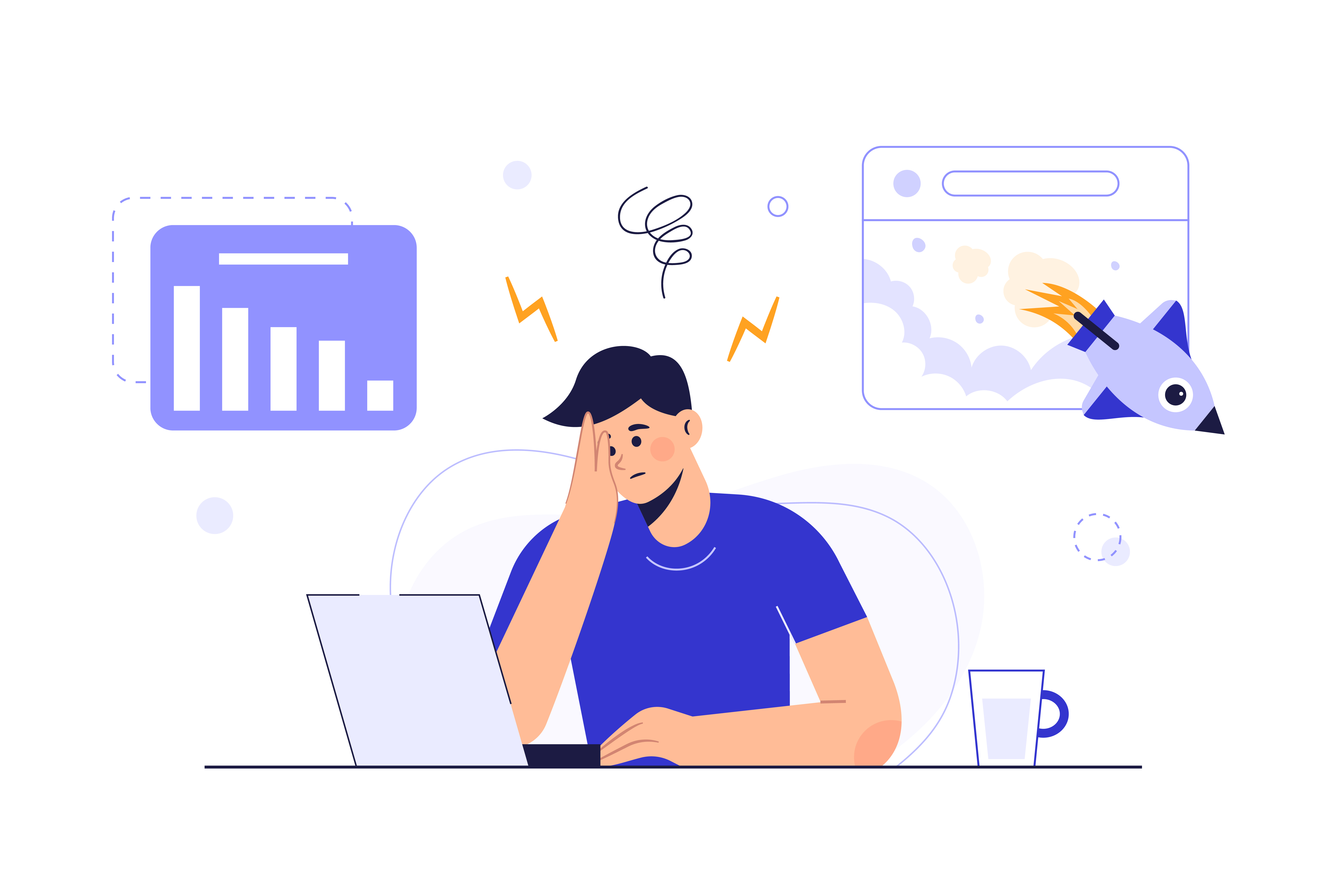 So, what are some of the causes of a sudden drop in rankings?
1. Search Engine Algorithms Update
Before you start panicking, check out the search engine results page, and you may just discover it's not only your site that dropped in rankings. These sudden shifts can occur when Google decides to test its algorithms. If that's the case, you don't need to do anything because the rankings will go back to normal soon.
If you use Serpstat to track rankings, you can assess the positions of your competitors too. You will be able to tell whether there was a major change on a search engine results page recently. The tool tracks the history of top-hundred search rankings for a specific keyword.
Thus, you can analyze how results have changed on particular dates. If you notice a sharp rise and drop in most rankings, just hold on and things will revert to normal.
But if you checked the positions of your competitors and didn't notice any movements, then the sudden drop in your rankings could be due to...
2. Technical Issues
Typically, technical SEO affects the way search engine bots crawl and index content on your site. Even if you optimize your website correctly, each time you remove or add pages or files, some troubles could occur.
Thus, ensure you understand your site's technical issues. Using the URL inspection tool by Google, it's easy to check how a search engine views your site.
Some of the technical issues that may cause your rankings to drop include:

PageSpeed
Page speed is an essential ranking factor. It affects user experience as well. The more the files, photos, and pop-ups you add to the website, the more duration it takes for pages to load.

To check out this issue, use Google's PageSpeed Insights. If you notice the speed is slow, you should:


Minimize HTTP requests or even combine and minify the files

Compress image size

Enable browser caching

Reduce server response time

Defer JavaScript loading

Optimize CSS delivery

Disable and uninstall some plugins from the website

Give priority to above-the-fold content

Reduce external scripts and redirects


Use CDN again




Server Overload


If the server isn't ready for a surge in traffic, it can take the site down any moment. To fix the problem, cache your content, add a CDN, set up cloud hosting, or set up a load balancer.




Redirections (Too many Redirections)


It's a common cause for ranking drops. When you change the structure of your website or migrate to a new server, remember to set up 301 redirects. If you don't do that, search engines may not index the new pages. They may penalize you for duplicate content as well.
3. Weak Keyword Strategy
If your website has been running for many years and it starts dropping in rankings, it could be a problem with the keywords.
Chances are you are using outdated keywords.
Think about how you search for something on Google. Have you ever type in something fancy or in a rather sophisticated language and didn't find the right results?
Most people will try to type different variations of the same keyword and still not find a matching result. Then, before giving up, they decide to type the problem in a simpler and more natural language and voila, the correct result pops up.
Search engines began adopting the same concept in the recent years. Instead of relying on a few specific keywords, search engine now rank websites that use long tail keywords and questions users may be asking. Look at your keywords again. Are you using old school, more generic phrases?
If so, then you are probably using the wrong keywords and need to up your keyword strategy.

4. Outdated Content
If your pages aren't up-to-date and fresh, visitors won't stay on your site longer. Besides, stale content hardly attracts links and shares. All these aspects may cause search engines to lower you positions in their search results. To fix this issue, update the content on your website regularly.
Furthermore, promote it on social media and email to avoid losing traffic. Since the trends in various industries keep changing, you may not create new content every time.
You may only need to update your old content with new data and maintain your traffic as well as ranking.

5. Lost Backlinks
You probably already know that backlinks play an important role in ranking. It takes effort and time to build high-quality links to new content. But after building a high number of links, don't stop tracking your link profile.
You can use tools like Moz or Majestic to find out whether your links have experienced any changes within the previous weeks.
Using these tools, you will access data on lost and discovered links within the selected time. If you had links from reliable sources and have now lost them, find out why they were removed.
If the links are broken, you can rebuild them. If the webmasters removed the links by mistake, like when updating their sites, ask them to restore those links. If they removed the links intentionally, you can always build new ones.

6. Competition
Your SEO strategies could be right but still see a drop in rankings. A possible reason for this is that your competitors are working harder.
Track your competition by analyzing their link building strategies, content marketing, and social media activity.
You can monitor the changes from your competitors using tools such as Versionista or Wayback Machine.
After identifying what your competitors have done to displace you in rankings, implement some of those changes, but this time, in a better way.

Next Articles