App Store Optimization - A Complete Guide
Author : Amitt Verma | 06 Jun 2023
Whether you are creating a breakthrough app or looking for upgraded promotional strategies for one, App Store Optimization is the one-stop solution. The service strives towards creating a formidable presence on the App Store through keywords ranking, which boosts steady app installs.
While having visible similarities to Search Engine Optimization or SEO, App Store Optimization, or ASO, helps to exclusively enhance an app's visibility on the App Stores.
As users search for apps primarily on the online App Stores such as Android Play Store and iOS App Store, the key to reaching out lies in ASO. Let us understand App Store Optimization by definition before checking out its role in your app's rank improvement.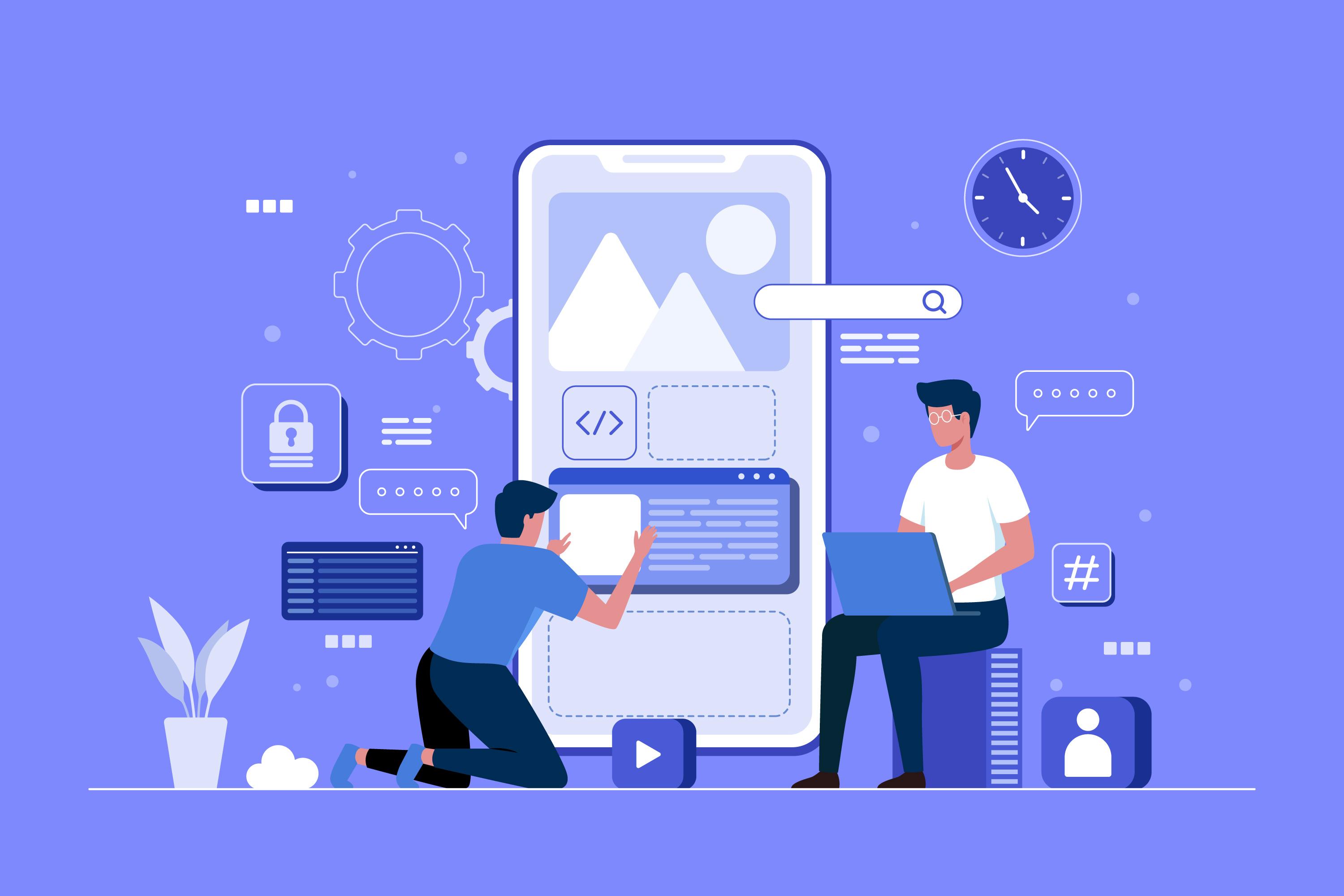 What is App Store Optimization?
App Store Optimization or ASO services aim at generating increased user traffic to download and utilize your application for their daily needs.
The functions of ASO are inclusive of various area-wise tweaking and improvement that includes:

App Ranking on the app stores, enhancing their visibility on search.
Engagement on user reviews and overall ratings.

The app's download frequency.

Application updates and overall performances.
Visual aspects of the application icon and overall wireframe.

Through the benefits of ASO, you can work towards building your application towards appearing on the top-10 on the user's app store search. As the average retention rate of an app is less than 5% within a month of download, performance enhancement is also an area under scrutiny for ASO.

Importance of ASO: How You Should Use It
The importance of ASO lies in its aim to evolve your app's visibility towards reaching millions of clients all over the globe.
Here are some key vitalities of utilizing ASO to boost your app's performance and reach online:

Keywords Optimization
Similar to SEO, ASO services rely on keyword research to increase app awareness among target users. Keywords and relevancy go hand in hand and the right terminologies and adjectives can bring in potential customers with one single click.
For this, you might wish to know more about click-through-rate or CTR. High CTR reflects the popularity of a keyword or phrase among customers.
For example, if you are promoting a home-workout app that targets HIIT workout enthusiasts, the keywords must match their searched keywords.
Here, 'home workouts', 'fitness app', and 'HIIT exercises at home' can pool in potential clicks to your application on the store. Utilizing App Store Optimization, you can integrate such keywords and phases for maximized visibility. The most well-known keyword-friendly interface areas would include:

● The App Name: The app name must convey its benefits, features, and usability all within 30 characters. You can check come up with a unique and catchy name that sets you apart from your competitors. The trick is to attach the main keywords with the name for proper visibility.
● App Description: The app description helps to create interest in a potential user. When you have the reader's attention towards your services, there are chances of higher retention rates. A description should incorporate keywords, unique phrases, and adjectives that align the user's interest with your services.
Reviews Ratings and Upgrades
Interaction is the key to customer retention and engagement. A user wishes to feel heard. And when you respond directly through developer replies or features updates, it reflects positive feedback from your end.
One of the benefits of ASO is the ability to derive updates and add-on ideas solely from customer reviews. These are also known as off-metadata. In addition to usability feedbacks, your app might also receive suggestions for inclusive services and smoother performances.
Adhering to such suggestions not only can help raise the app ratings but also incorporate your app into the store's reliability algorithm. Meaning, your dedication to delivering to users can help raise your application's rank for the "most searched" listings.
Off-Metadata such as ratings and reviews play a vital role in the App Store algorithm. Frequent negative feedbacks from off-metadata can end up pushing the application to the bottom of search results.
Hence, customer satisfaction through the right services is an essential part of app store optimization. It is almost similar to being a teacher's favourite, where your name should be the first to come in mind in terms of reliability.
Visual Aspects
One of the key features of ASO services would be a visual attraction. Be it the app icon or the interface, a fresh, new look is always a welcoming aspect of a popular app.
An icon, for example, describes your app's services in a nutshell. The image must be enough to remind users of your services through visual attention. Here, colours and images play a vital role in user engagement.
If your app provides online recipes and cooking vlogs, incorporating red, yellow, and green and stimulate the user's appetite to search for food-related content. Similarly, for workouts, diets, and health-related applications, green, blue, and lighter tones mirror energy & vigour.
Thus, stimulating the user's 5 senses can help connect to the app for its utility. You can also add three short 30-seconds videos that summarize your app's services and importance. Sound for these is optional to pull the viewer's attention to the visual aspects.
Conclusion
An app can succeed through constant existence on popular listings. Your app must stand-out and initiate competition through App Store Optimization. These strategies help to bring in leverage towards staying relatable for years.
SEO services strive towards improving your app's continuous performance by tracking user searches, keywords, modern trends, and their incorporation to upgrading your services. With App Store Optimization, you can increase your application's visibility outside the Play Store with continuous performance checks, improvements, and customer engagement.


Previous Articles